What Women Over 65 Need To Know About Breast Cancer
February is National Cancer Prevention Month and during the month of February senior women especially should learn as much as they can about how breast cancer impacts senior women. If you have a senior woman in your family you should also find out more about the symptoms of breast cancer in seniors and what you should be looking for in your senior loved one. Some of the things that seniors women and their family caregivers should know about breast cancer in senior women are:
Age Is A Risk Factor
Senior women who are over the age of 65 have a 1.7 % higher chance of developing breast cancer than women who are between the ages of 45-65. They also have a risk factor 10 times higher than that of women under 45. Age is a risk factor for developing breast cancer. Even if a senior woman has no other risk factors her age is enough to warrant getting regular mammograms and cancer screenings.
In-Home Care Can Help Spot Problems
Self-breast exams are recommended for women, but senior women who have trouble performing personal care like showering can also have trouble doing self-exams. An in-home care provider can help senior women with their personal care and keep an eye out for any potential symptoms of breast cancer. In-home care providers who work with a senior women on a regular basis are a great resource for early detection of breast cancer because they will notice any changes in the skin, new growths, or change in shape or size of an existing growth.
The Survival Rate Is Good
Early detection of breast cancer can significantly increase the chances of survival. The survival rate of women whose cancer is detected early is around 90%. Early detection is the key, which is one of the many reasons why senior women should be getting regular mammograms. Mammograms are the best tool for finding breast cancer early.
Family History Matters
Having women in the family who have been diagnosed with breast cancer in the past is a risk factor for developing breast cancer. Senior women older than 65 who have a family history of breast cancer have two important risk factors that shouldn't be ignored. If your senior loved one has a family history of breast cancer encourage them to get mammograms on a regular basis.
Support Is Available
Cancer is never easy to go through, even if it's detected early. But there is a lot of support and lots of resources available for senior women who are diagnosed with breast cancer. There is support for family caregivers too. If you're caring for a senior loved one with breast cancer make sure that you are taking the time to take care of yourself as well as your senior loved one. In-home care providers can provider respite care anytime you need to take a few days off to regroup and recharge your own batteries.
If you or an aging loved one are considering In-Home Care in Bellaire, TX, contact the caring staff at Personal Caregiving Services at 832-564-0338. Providing Care in Houston, Bellaire, West University Place, Katy, and Sugar Land and the surrounding areas.
Sources:
https://pubmed.ncbi.nlm.nih.gov/1430878/
https://www.webmd.com/healthy-aging/the-most-common-cancers-in-older-adults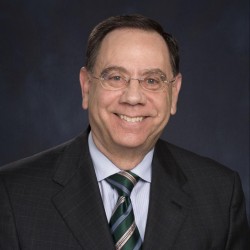 Latest posts by Sid Gerber
(see all)