Why Would Your Dad Need Home Care Assistance?
Home care assistance comprises a number of services caregivers perform to help your dad age at home safely and independently. Why would he need help from a caregiver? There are dozens of reasons. Here are some of the more common ones.
He's Not Eating Well
Your dad isn't eating as well as he should. He's great at baking frozen pizza or chicken nuggets. He's okay opening a can of vegetables or soup and heating that. He can even heat a frozen dinner. But, he cannot prepare a meal from scratch, and you worry about his nutritional intake.
Caregivers can plan weekly menus with him, take him shopping, and cook meals for him. He'll have balanced meals with fruits and veggies, lean proteins, and whole grains.
His Home Is Cleaned
Your dad's dexterity is different. With a home care aide's help, your dad has a clean home. His caregiver can sweep floors and vacuum. His counters and stovetop are cleaned off and sanitized. His dishes are washed, dried, and put away.
Your dad's caregiver can strip the sheets each week, wash and dry them, and make the bed with clean bedding. Your dad's towels get changed and laundered.
His home is dusted. Clutter is put where it goes. His house plants get watered. Pillows can be fluffed, and any lap quilts that he uses are washed, dried, and folded until they're needed again.
He's Not Supposed to Drive
Whether it's a health issue or vision changes, your dad's doctor has advised him to stop driving. He feels that's an affront on his independence and believes he'll now be stuck at home. That's not the case.
He can have caregivers available to take him to the places he wants to go. His caregiver can take him shopping, bring him to a friend's house, or drive him to the local library for social events.
He Wants Company
Your dad is lonely and likes having people visiting. You can't stop by as often as he'd like, but he can have a caregiver available to join him on walks, play cards with him, or go to the movies with him. Social visits are an integral part of home care assistance.
He Never Misses an Appointment
Your dad's caregiver can schedule his doctor's appointments. The same happens with dental visits, haircuts, and visits with a chiropractor, physical therapist, etc. On the appointment days, his caregiver can make sure he's ready to go and drive him to the office on time.
Once he's done, his caregiver will help him schedule a follow-up appointment and drive him home. If he has a new prescription to pick up, his caregiver will help him complete that too.
Arrange home care assistance services by making a call. Go over your dad's health and tasks he finds harder to complete without a helping hand. Ask questions and learn more about the cost of home care assistance before you schedule services.
If you or an aging loved one are considering

Home Care Assistance in Memorial

, TX, contact the caring staff at Personal Caregiving Services at 832-564-0338. Providing Care in Houston, Bellaire, West University Place, Katy, and Sugar Land and the surrounding areas.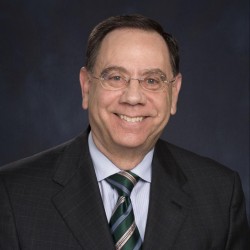 Latest posts by Sid Gerber
(see all)