Home Care Assistance Tips to Keep Seniors Active
The simple act of being active offers a wide range of benefits for seniors. From maintaining a healthy body weight to socializing with friends, continued activity as seniors age is vital. Remaining active is possible with home care assistance. Supportive team members can encourage seniors to stay involved in a time that might be confusing as they transition to needing increased care.
Things to Consider When Adding Activity to a Daily Routine
Before adding any activity, check with medical professionals to assess the best activity. Some seniors may need to start with seated exercises due to balance issues. Others may have chronic conditions that only allow low-impact activity. The point of adding activity to their daily routine is to keep them moving, so any activity is beneficial.
Seniors should aim for 150 minutes of activity per week. If possible, moderate-intensity aerobic exercise is best. After consulting with a medical professional and with home care assistance, seniors who have been inactive can start with a few minutes at a time, increasing activity as they feel comfortable. If pain or shortness of breath occurs, talk with the medical team. As seniors become more active, consider adding weight-strengthening or balancing activities
Aerobic, muscle-strengthening, and balancing activities can call occur in the home with little to no equipment. Walking around the block or dancing to music are perfect ways to increase the heart rate. Consider using canned foods as weights when regular weights aren't available for muscle-strengthening. Balancing activities can be completed by standing on one foot, gentle yoga, or tai chi. Exercise videos that fit these categories can be found for free online.
Keeping Active in the Home
In addition to watching videos at home, seniors can keep busy by cleaning the house, cooking, or working in the yard. Some seniors will need home care assistance with these activities. Adding a support system like this does more than ensure seniors are active
Home care assistance provides opportunities for socialization that seniors might not get otherwise. With gentle encouragement and coaching, seniors feel motivated to increase their daily activity.
Keeping Active Outside the Home
There are various ways to improve activity. Many of these offer the chance to socialize as well. For instance, joining a walking group in the mall allows seniors to be active while gaining new friends or talking to old ones. The same is true for water fitness classes. Check to see what community resources are available that seniors might enjoy.
Volunteering also keeps seniors active and allows for increased socialization. Talk with seniors about their interests, then consult agencies and community calendars to find matches. Seniors may enjoy volunteering in schools or at a childcare center. Ask about volunteering at a landscaping company if they have a green thumb. The owners may need assistance watering plants, allowing seniors to be outdoors walking around.
Adding home care assistance can increase activity opportunities for seniors. Team members can transport seniors to their destination, monitor their health during activity, and encourage them to get up and get moving when they need extra motivation.
If you or an aging loved one are considering Home Care Assistance in Spring Branch, TX, contact the caring staff at Personal Caregiving Services at 832-564-0338. Providing Care in Houston, Bellaire, West University Place, Katy, and Sugar Land and the surrounding areas.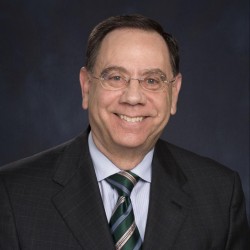 Latest posts by Sid Gerber
(see all)