Home Care Can Help Seniors Battle Allergies
Allergies can be seriously uncomfortable for seniors to deal with, and they can worsen health conditions if they don't limit the impacts of allergies. Things like asthma, sinus infections, and respiratory infections can worsen during allergy season, so it's important to focus on minimizing allergies. How can you do that? Most people, including you and home care, can't legally touch medication, so how can you help a senior with allergies? Luckily there are many other ways a home care provider can help seniors battle allergies.
A home care provider can help be a reminder for a senior to grab their own allergy medicine, but they can also give seniors tips to reduce allergies. Just because allergy season is coming up doesn't mean a senior should avoid the outdoors. They should still be getting out every day to walk around and soak up the sun. Here are some more tips to think about when battling senior allergies.
Wear Sunglasses
Although this isn't going to stop allergies in their tracks, it's the best way to shield eyes from flying allergens. When there is a lot of pollen flying all over the place, it's crucial to cover a senior's eyes. If anything flies into their eyes, it could cause major irritation. If a senior wears regular glasses, this can be harder to do, but they still provide protection. You may want to add a sun hat on top of their glasses!
Remember to Wash
After going outside, a senior should take the time to change and wash off their bodies. If they need help changing out and hopping into the shower, this is something the right home care professional can help with. By washing and changing, you are helping ensure the allergens are gone and not contaminating the house. Even just washing hands can be super helpful when battling seniors, especially if they're prone to touching their eyes and face.
Keep The Windows Closed
One of the best things about spring is that you can open the windows after a long winter. However, when allergy season starts, it can be best to leave them closed. Allergens can drift through the window and stick to things in the house. This means to get rid of them; you have to clean more which can be hard for a senior to do, even with the right help.
Use a Dehumidifier
These are cheap household items that can make a huge difference in your senior's home. They can help reduce allergens by reducing moisture in the air and keeping the house dry. This can help reduce dust in a home, mold, and other allergens that can impact how a senior feels.
Keep the Home Clean
Even if you have a dehumidifier and keep the windows closed, a senior still needs to clean their homes to keep down allergens. Sweeping, mopping, dusting, and vacuuming can help reduce allergens, but not all seniors can do this back-breaking work. You should help your seniors clean regularly or find someone to help them with these chores. This not only can help keep down allergies, but it can help prevent the spread of germs and diseases and keep down infections.
If you or an aging loved one are considering Home Care in River Oaks, TX, contact the caring staff at Personal Caregiving Services at 832-564-0338. Providing Care in Houston, Bellaire, West University Place, Katy, and Sugar Land and the surrounding areas.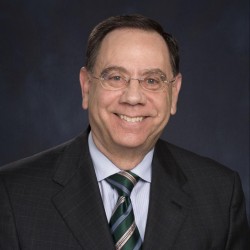 Latest posts by Sid Gerber
(see all)