Home Care Facts About Melanoma
It may seem like there are a lot of healthcare issues that seniors need to watch out for. When seniors are proactive about their health, they may be able to prevent some serious health problems, including melanoma.
Melanoma is a type of skin cancer that can appear anywhere on the body. Most seniors don't think about melanoma when they are thinking about cancer. But it's a very common cancer. Here are some tips seniors and their home care providers can do to help prevent it.
The Risk Of Melanoma Increases With Age
As seniors get older their risk of melanoma goes up. One of the reasons for that could be that as seniors get older their skin gets thinner and more delicate. UV rays from the sun can cause skin damage easily as seniors get older because of their thin skin. So even if seniors have avoided skin damage throughout their lives they can suffer from skin damage from the sun as they get older. That's why seniors need to watch out for melanoma. Home care can help seniors by making sure they wear sunscreen whenever they go out in the sun.
Skin Cancer is The Most Common Cancer
More people are diagnosed with skin cancer every year than all other cancers combined. Melanoma is just one type of skin cancer. There are several other types of skin cancer that seniors may get. Melanoma is the most serious type of skin cancer. It can be fatal if it's not caught and treated early. Seniors with home care should have a home care provider help them schedule an appointment to see a dermatologist if they notice any type of growths, moles, or an excessive amount of skin tags.
Seniors Have a High Risk of Melanoma
More than one in five people will be diagnosed with skin cancer before they are 70 years old. It's very important for seniors to do what they can to prevent skin cancer. It's also important for seniors to be vigilant in checking their bodies for any potential signs or symptoms of melanoma. Growths that are new should be examined by a doctor. Seniors should also see their doctor if any of the moles or growths that they have change size or shape. And if the moles or growths that they have change color that is a concern too.
Early Detection Saves Lives
Early detection is critically important when it comes to melanoma. If the cancer is detected early it can be treated. Often the treatment is successful if it's done early. The five year survival rate for melanoma is 99% if it's caught early. But for treatment to be effective it has to be done early. That's why seniors should not wait to see a doctor if they suspect a growth might be melanoma. If any skin growths or patches cause pain, itch a lot, or start to bleed don't wait – see a doctor immediately.
If you or an aging loved one are considering Home Care in Katy, TX, contact the caring staff at Personal Caregiving Services at 832-564-0338. Providing Care in Houston, Bellaire, West University Place, Katy, and Sugar Land and the surrounding areas.
Source 1 / Source 2 / Source 3 / Source 4 / Source 5 / Source 6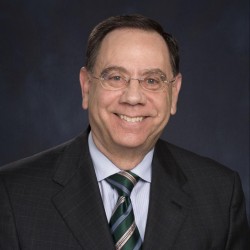 Latest posts by Sid Gerber
(see all)