Six Ideas for Helping Your Senior Practice Preventative Care
When your aging family member is more proactive about her health, safety, and well-being, that's going to enable her to better address issues when they crop up. There's a lot that your senior can do to ensure that she's ready to address a variety of potential issues before they even crop up.
Assess How She's Feeling Now
Sit down and talk with your senior about how she's feeling right now. Is she more tired than usual or experiencing any other new or odd symptoms? Understanding what she's experiencing right now can help you both to know where to go first from here. 
Talk with Her Doctor about Health Issues
Schedule some time to talk with your senior's doctor about her health issues. Getting the full picture of how she's doing as well as setting aside some time for any overdue screening tests can help your senior to make decisions going forward. Your senior's doctor can give her a good idea how to be as proactive as possible about her health.
Make Some Simple Lifestyle Changes that Can Offer Big Results
There might be some very simple things that your senior can start doing now that will pay off for her in the near future. Exercising, as long as her doctor clears her to do so, can have those types of rewards. So can adjusting her diet in small ways. Eventually, your senior may find that she's eating healthier meals on a regular basis and it wasn't a hassle for her to make that switch because she did so gradually.
Encourage Your Senior to Rest When She Needs To
Another big factor in helping your senior to be as healthy as possible is to help her to get plenty of rest and sleep. Rest is different from sleep, but it's just as important. Pushing herself too hard to do too much can really take a toll on your aging family member. Senior home care providers can help her to remember to rest when she needs to.
Get Proactive about Safety
If you haven't already, it's time to do a safety sweep of your elderly family member's home. What you're looking for are any issues that could potentially cause a problem. Tripping hazards, fall risks, and anything that needs to be repaired can all fall under this category. Preventing a problem before there is one is always preferable.
Line up Some Extra Help for Your Senior
Finally, it might be time for your senior to have some extra help around the house on a regular basis. Home care providers can assist with meals, help your senior to stay on her routine, and ensure that she's as safe as possible. Senior home care helps your elderly family member to continue to be as proactive as possible about her well-being.
As you and your elderly family member map out her plan for being as safe and healthy as she can possibly be, you may find that plan needs to be adjusted to keep up with her needs.
If you or an aging loved one are considering Senior Home Care in Bellaire, TX, contact the caring staff at Personal Caregiving Services at 832-564-0338. Providing Care in Houston, Bellaire, West University Place, Katy, and Sugar Land and the surrounding areas.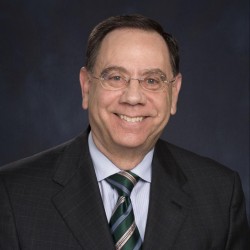 Latest posts by Sid Gerber
(see all)