Tips for the Best Meditation in Elderly Years
There are many senior citizens who are stressed out these days. With so much chaos and disarray in the world, it is no wonder why anxiety, depression, and stress levels are on the rise in the elderly and in other generations. With this being said, there are some tips for meditation that you can share with your elderly loved one. They may feel a little leery about it at first. However, once they realize the benefits of meditation and see how much it helps them, they may be more willing to do it.
Getting Started
The first step in having your elderly loved one practice meditation is to get them started. There are numerous ways they can do this:
With help from you and their elder care providers
Guided video meditations
Using a workbook or meditative journal
Once your elderly loved one gets started with meditation, they can do trial and error to see what works the best for them. For example, your elderly loved one might find they get more benefits from meditating when they practice it during a certain time of the day or place within their home.
Choosing the Best Time and Place
When your elderly loved one first starts meditating, they are likely going to experience some odd feelings. It might take them some time to get used to meditating. Some of the times and places that often work best for senior citizens are:
Early morning when they get up
In the afternoon during the slump after lunch
In bed before going to sleep
While waiting in line at the grocery store
You and elder care providers can help your elderly loved one to find the best time and place for their meditation.
Finding the Right Type of Meditation
There are different types of meditation that your elderly loved one can do. It might even help them to sign up for a meditation class. You or an elder care provider can drive your elderly loved one to a community center, senior citizen center or another place where they offer meditation classes. Some options might include:
Focused
Mindfulness
Mantra
Movement
Spiritual
Relaxed
Your elderly loved one might enjoy a combination of these options, too. It might be beneficial for you or a home care provider to help your elderly loved one create a meditation schedule.
Deep Breathing
Deep breathing is one aspect of meditation that your elderly loved one will need to practice. This may actually be the most difficult part for them to practice. However, if your elderly loved one commits to practicing their deep breathing techniques, it could help to prevent health issues, lower their stress, treat some depression, and reduce anxiety, as well.
Meditation may not be exactly your elderly loved one's thing. However, once they realize the benefits of doing it, they may find it effective and want to do it more.
If you or an aging loved one are considering Elder Care in Katy, TX, contact the caring staff at Personal Caregiving Services at 832-564-0338. Providing Care in Houston, Bellaire, West University Place, Katy, and Sugar Land and the surrounding areas.
Sources
https://www.ncbi.nlm.nih.gov/pmc/articles/PMC4024457/
https://www.sleepfoundation.org/insomnia/treatment/meditation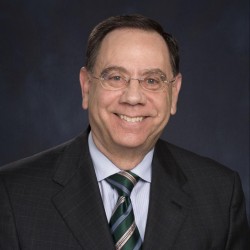 Latest posts by Sid Gerber
(see all)