Tips to Motivate the Elderly to Stay Mobile for Longer
Unfortunately, there are many senior citizens that stop being active. Sure, they may get up to make dinner or to visit with a friend here or there. However, they aren't moving around regularly. The more inactive they become, the more stress it can have on their overall health – both mental and physical. There are, however, some tips that you can use to motivate your elderly loved one to stay mobile for longer.
Taking Walks
One of the best things you can do to get your elderly loved one is taking walks with them. This doesn't have to be a set thing. For example, you can call your elderly loved one and ask if they want to go to the grocery store and walk around with you. You can have their elder care providers take them outside to walk with them. You can make it more of a fun activity, rather than something they have to do. Walking regularly not only makes your elderly loved one more active, but it increases their flexibility, so they can be active and mobile for longer.
Going Swimming
Your elderly loved one can stay mobile for longer if they take up swimming as a hobby, as well. There are numerous health benefits to swimming. Some of these include:
Building endurance
Strengthening muscles
Improving flexibility
Boosting relaxation
These are just some of the ways that swimming can help your elderly loved one to stay mobile for longer. Even if it gets cold out, your elderly loved one can still go swimming. You or an elder care provider can check with local community centers or hotels if they have a swimming pool. Most of these places have cheap admission to their pool.
Resistance Training Helps
Another way that you can help your elderly loved one to stay mobile for longer is by encouraging them to do resistance training. Research shows that this type of training helps to:
Strengthen muscles
Reduce the risk of falling
Improve confidence when walking
These benefits and many others can help encourage your elderly loved one to stay mobile for longer.
Conclusion
Are you hoping that your elderly loved one will stay mobile? If you don't want them to become one of those elderly people that just sit around most of the day, the tips above can start helping them to move around more often. If you try these tips with your elderly loved one and they still aren't being active, there could be a health issue going on. If that is the case, it would be a good idea for you or an elderly care provider to take your loved one to see their doctor.
If you or an aging loved one are considering Elder Care in West University Place, TX, contact the caring staff at Personal Caregiving Services at 832-564-0338. Providing Care in Houston, Bellaire, West University Place, Katy, and Sugar Land and the surrounding areas.
Sources:
https://www.nia.nih.gov/health/aging-place-growing-older-home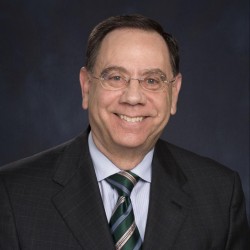 Latest posts by Sid Gerber
(see all)