When Senior Care Involves Cancer Treatment
When your parent or grandparent first learns of their diagnosis of cancer, everything seems to change in an instant. You may feel like your own life has been turned upside down as well, as you struggle to figure out the next steps with treatment while simultaneously helping your loved one to cope with this new chapter in your lives. 
Once the shock wears off, the planning phase begins. You may have to rearrange the schedule and routines in your life as your senior starts treatment. You may find that a new diagnosis can take a toll on your body and your emotions, as well as those of your senior parent.  
It can seem overwhelming at first, but knowing what to expect may help you feel more at ease. Here are a few ways to help yourself, your loved one and their senior care provider to navigate this new diagnosis as it relates to your aging parent. 
Educate yourself– You'll probably have lots of questions. Write them down and bring them and a notebook and pen with you on doctor's visits so you can make notes to look back on if things get overwhelming. Make sure to date each visit to keep yourself and your notes organized, and ask about after hours phone numbers and what to do if there is an urgent matter that could come up. Being proactive with your parent's doctors will help you remain focused on their well-being so you can be more present and know what to expect along the way.  
Create a plan. Once you have talked to your parent's physician and have a better understanding of the first step, have a meeting with the caregivers to ensure that everyone is on the same page. Keep a journal with your loved one so that caregivers can keep track of any discomforts or side effects they may experience. Be sure to also involve your loved one and make it clear to them what they can expect during this journey.  
Find someone who has personal experience. Do you know someone who has been through cancer treatment or who has helped navigate a parent or someone else through the process? Reaching out to someone who can directly relate and help you guide you, or even just to offer support and a listening ear can be a tremendous help in what can be a very emotional time. A senior care provider may also have experience providing care for a senior facing a cancer diagnosis in the past, and can offer tips and assistance with the process. 
Get support. You are not alone. There are a multitude of resources both online and in your community that can help you and your senior to cope with this process. Don't be afraid to ask for help if you find yourself struggling.  
The American Cancer Society Caregiver Resource Guide is a tool for people who are caring for someone with cancer. It can help you learn how to care for yourself, better understand what your loved one is going through, develop skills for coping, and take steps to help protect your health and well-being. This would be a great tool for the caregivers looking after your senior parent.  
If you or an aging loved one are considering Senior Care in Spring Branch, TX, contact the caring staff at Personal Caregiving Services at 832-564-0338. Providing Care in Houston, Bellaire, West University Place, Katy, and Sugar Land and the surrounding areas. 
For more information or to download a Caregiver Resource guide for your loved one receiving senior care, visit the American Cancer Society's website at https://www.cancer.org/treatment/caregivers/caregiver-resource-guide.html.  
Source: https://www.cancer.gov/about-cancer/coping/adjusting-to-cancer.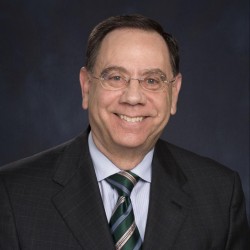 Latest posts by Sid Gerber
(see all)