The Centers for Disease Control and Prevention recommend 150 minutes of moderately intense exercise per week for seniors, which works out to about 30 minutes a day with a couple of days off during the week. This is an important recommendation for your senior to follow, but she might find it intimidating at first.
Regular Movement Is Better than No Movement
If your elderly family member is overwhelmed at the idea of adding 150 minutes of movement to her week, she isn't alone. A lot of people feel that sounds like a lot. The good news is that she should ramp up her activity level until she's closer to that goal. Also, even if she's not hitting that target as often as she would like, it's important for her to remember that it's better to move a little than to not move at all.
Movement Offers Huge Benefits
When your senior is prioritizing movement, she may find that she sleeps better and that it's easier for her to manage her stress levels. She may also find that her balance improves and that she's able to retain her muscle tone more readily. Better circulation, reduced blood pressure levels, and reduced blood sugar levels are some other possible benefits for her.
Encourage Your Senior to Experiment
It really helps for your senior to experiment a bit and find movement that she enjoys. Exercise shouldn't be torture, and if she's focusing just on having to get a certain amount of exercise that's not any fun at all. By branching out, she has a chance to find something that she absolutely loves doing and that means she'll want to do it more.
Look for Ways to Support Her in Moving More
What are the obstacles keeping your senior from moving more now? If she's spending a lot of time doing things that take up her time and energy, it might be time for senior home care assistance to lighten her load. Or if she doesn't have a way to get to the gym or wherever she's engaging in activities, a caregiver can drive her there. There may be a lot of other ways that senior home care services can make exercise easier, even by doing things like ensuring that she's eating healthy meals so that her body is fueled to move.
Always encourage your senior to talk to her doctor before she tries something new in the realm of exercise. If she is at risk of overdoing it, that can cause her bigger problems than being inactive can cause.
If you or an aging loved one are considering Senior Home Care in Bellaire, TX, contact the caring staff at Personal Caregiving Services at 832-564-0338. Providing Care in Houston, Bellaire, West University Place, Katy, and Sugar Land and the surrounding areas.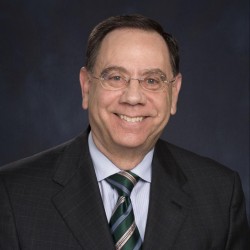 Latest posts by Sid Gerber
(see all)